001 Welcome to The Dip – a weekly round-up of thoughts, music, ideas, fashion, cocktails, and the most interesting things I spent the week dipping into.
This has been another beautiful week in Italy, the weather may not have been the warmest but there is something magical about travelling in winter, especially to cool climates. I absolutely adore going for long walks, being bundled up under a big scarf, with my cheeks cool, breathing in the crisp winter air.
It's on these trips I find myself strolling through winter markets, enjoying hot beverages on heated patios, and leisurely attending museums and other attractions without any crowds or line-ups. There is no doubt that the extra calories consumed through carbs and red wine are welcome during this time of year. We all need those extra pounds to keep us warm when the temperature dips, and the walking will offset and long-time gains.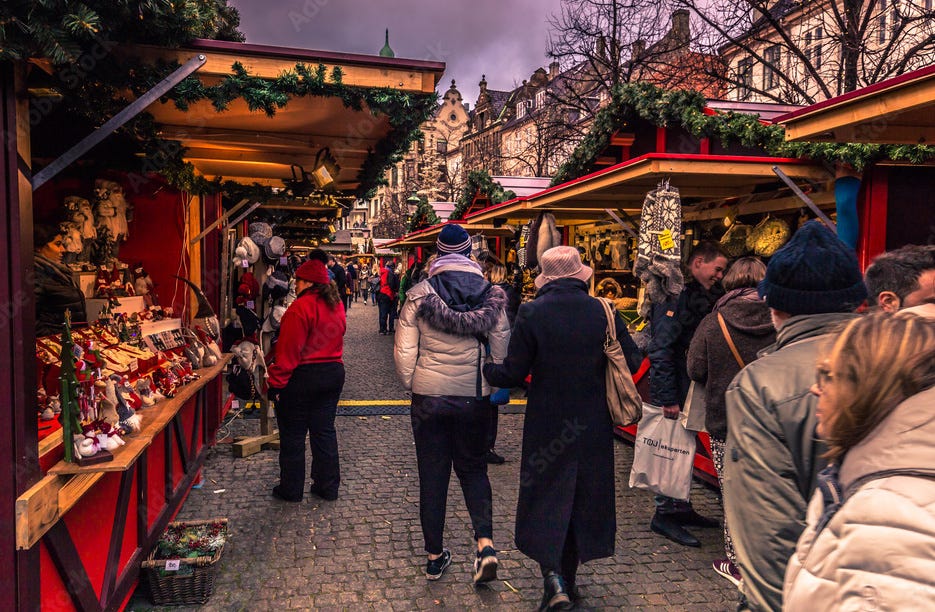 I often wonder why summer is the ultimate time for tourism in Europe when there are so many beautiful cities that have completely embraced their winter-side, making travel extremely comfortable and fun. Plus it is a great time to show off one of the many sweaters, overcoats and boots I have accumulated over the years.
While enjoying the scenery, one still has to enjoy a light libation, and every year there is that one cocktail that makes all the rounds. In past it was Aperol Spritz, all iterations of the Negroni, and the Campari Soda. This year I keep coming across a couple of old-times classics, both light and refreshing, and both Champagne (or Prosecco) heavy. One is the Kir, and the other is the Hugo.
The Hugo is an alcoholic aperitif, originating in South Tyrol, but widespread in Triveneto, Austria, Switzerland and Germany,[1][2] based of prosecco, elderflower syrup (or lemon balmsyrup), seltzer (or sparkling water) and mint leaves.
Thanks Wikipedia. The Hugo is a minty, effervescent cocktail that evokes spring with its floral notes of elderflower and mint. The versions that I had the pleasure of indulging in featured St Germain, another classic French aperitif that is rarely showcased in cocktails. Here is the recipe, from St Germain Liquer
HUGO SPRITZ
INGREDIENTS
1 1/2 OZ ST‑GERMAIN
2 OZ MARTINI PROSECCO
2 OZ SODA WATER
8-10 MINT LEAVES
LIME WEDGE FOR GARNISH
MINT SPRIG FOR GARNISH
DIRECTIONS
Add ice into a wine glass.
Pour in St‑Germain and add approximately eight mint leaves.
Top with sparkling wine and soda water.
Stir the drink to combine all of the ingredients.
Garnish with a mint sprig and lime wedge.
Just fantastic. Best served cold, in spring, on a patio in the afternoon.
---
Next week, it is back to the heart of winter in Canada. Winter just hits different when there isn't any snow, so you can be sure I will be missing the snow-free winter in Italy.
---
Follow @dianadimauro1 and @artlifeandstilettos on Instagram. Visit artlifeandstilettos.com