Tafelmusik hosts a musical party with glamorous musicians, a comedic servant and a good dose of artistic personality.
Sometimes the simplest ideas are the most effective, and in Tafelmusik's winter concert, Harlequin Salon, this was absolutely the case. The concept for the performance seemed inspired by the court Masque performances of centuries past.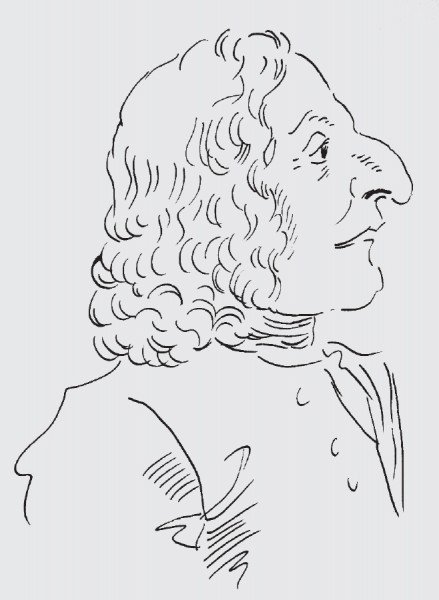 Oboist Marco Cera apparently dreamed up the idea for the show while on tour with Tafelmusik Orchestra. The scene takes place in the home of Pier Leone Ghezzi (1674-1755), a Rococo a painter who was best known for his caricatures and portraits. Perhaps Cera had come across Ghezzi's famous drawing of Antonio Vivaldi (1678–1741) when the programme was put together, as it centred heavily around the music of Vivaldi and his contemporaries.
During the show, Ghezzi (portrayed by show creator Marco Cera) is portrayed preparing for a musical salon he is hosting later that evening at his palazzo. Ghezzi is assisted by his comedic servant, Harlequin (played by actor Dino Goncalves), who became the audience's host for the evening. During the show, Harlequin took us behind the mask of Ghezzi's salon, making snappy remarks and sharing anecdotes about his master and his famous musical guests. All the while attempting to seduce the young Faustina Bordoni (portrayed by Italian soprano Roberta Invernizzi), who made a special performance that evening. She was a vision in the elegantly flowing Robe volante, seen in many Watteau and De Troy paintings. Bordini also returned to the stage masquerading as the castrato Farinelli, in an appearance that was central to the comedy.
Besides creating the drama onstage, Harlequin also narrated the evening's salon. He introduced each guest in attendance, including Antonio Vivaldi (portrayed by Tafelmusik's Music Director Elisa Citterio) and cello virtuoso Giovanni Bononcini (portrayed by Tafelmusik cellist Christina Mahler), and explained the repertoire they were to perform.
Notable moments included Citterio's performance of Antonio Vivaldi's Sonata in C Minor for violin and continuo, RV6; Invernizzi's performance of the aria "Qual guerriero in campo armato" from Idapse, by Riccardo Broschi (c.1698–1756); and the Sonata prima for cello and continuo by Giovanni Bononcini (1670–1747).
Throughout the performances, which were all masterfully interpreted, real-time hand drawings of Ghezzi's caricatures were simultaneously projected on a screen behind the musicians. It was live drawing, music, and theatre, all rolled into one. A simple salon with extraordinarily performed music in an intimate setting made Tafelmusik's Harlequin Salon an engaging and memorable concert experience.