The Bata Shoe Museum, a North American cultural landmark with a strong international reputation, is delighted to announce the opening of the highly anticipated travelling exhibition MANOLO BLAHNIK: THE ART OF SHOES, a stunning retrospective by one of the world's most influential figures within the fashion industry. After being showcased internationally at venues in Milan, St. Petersburg, Prague and Madrid, between May 16, 2018 through January 6, 2019, Toronto is excited to host the final and only North American stop on this world-class tour.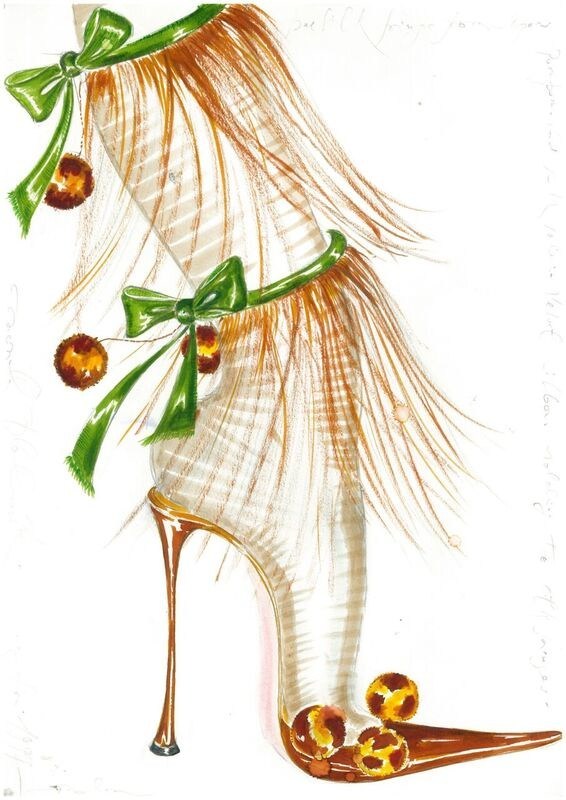 For over 45 years, Blahnik's inventiveness and superb artisanship has crossed boundaries between fashion and art, inspiring elegance and perfection. The underlying theme of the exhibition – that shoes are art – aligns perfectly with Blahnik's own approach to creating footwear. Using architectural and sculptural lines within his work, Blahnik exquisitely captures the imagination, transforming an everyday accessory into masterpieces of contemporary design.
Blahnik, along with the exhibition's guest curator Dr. Cristina Carrillo de Albornoz, have hand-selected over 200 shoes and 80 original drawings to display that seamlessly reflect his personal journey, inspirations and achievements, collected over four decades. Visitors will discover how architecture, art, botany, literature, cinema and how countries from around the world have played a pivotal role in his designs. Highlights include: Iconic footwear from the early 1970s to today, exclusive footage of the artist at work, rare examples of Blahnik's celebrated drawings and sketchesand the exquisite collection of Marie Antoinette shoes, created for Sofia Coppola's 2006 film Marie Antoinette.
To complement the exhibition, the museum is also presenting Exclusively Manolo, a series of rich programming celebrating the exhibition, including exclusive tours, workshops and a film series. Visitors may also purchase an accompanying fully illustrated catalogue published by Skira/Rizzoli, written by Albornoz, based on extensive conversations with Blahnik. For more information on the exhibition and programs, please visit www.batashoemuseum.ca.
The Bata Shoe Museum is dedicated to uncovering the role of footwear in the social and cultural life of humanity. The Museum's growing international collection of over 13,000 objects touches on 4,500 years of history. A varied programme of events and exhibitions lets visitors discover the stories behind footwear from many lands and cultures.